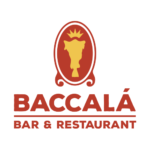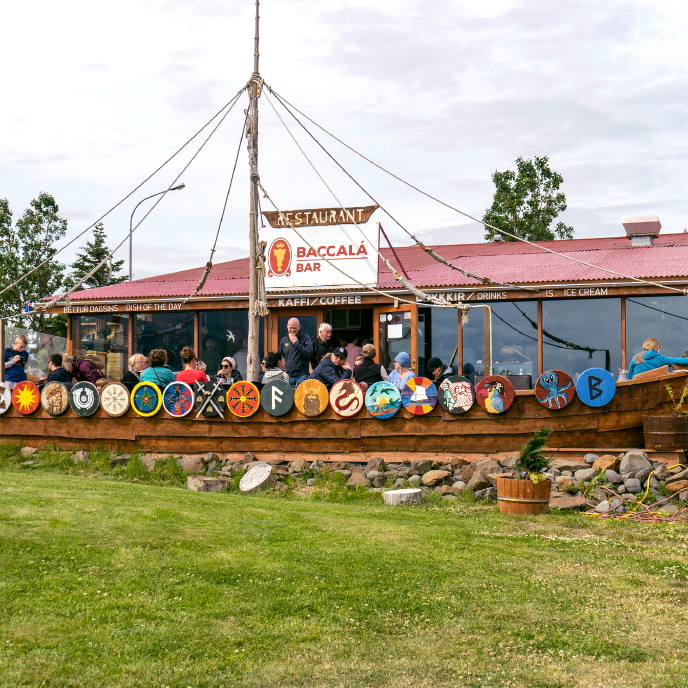 Welcome to our Baccalá Bar!
A few years back we renovated an old building in our neighborhood and equipped it with professional kitchen appliances. And so the next step with this house has been taken, we've extended it further to the south as well as building a porch with a magnificent view of the Eyjafjordur bay – and opening our very own restaurant where we will be serving delicious dishes!
In the Summer of 2021 the restaurant will be open every day except Mondays 12-21. Booking a table is neccessary, via phone 620 1035.
Follow our Facebook page for more information about opening hours, menu, it's mostly in icelandic but send us a message if you have any questions.
The Hot Tubs on the beach are open every day between 9:00-22:00. Admission fee is 1.000,- per person.
During the winter season we are CLOSED except for groups, 20 persons or more, please contact us.
At our restaurant you will find all kinds of great dishes, pizzas, burgers, steaks, salted codfish / bacalao, salads, soup, pitas and all kinds of drinks. Welcome to Baccalá bar!
Our phone no. is +354 620 1035. The menu offers the fish of the day along with coffee and appetizers. We look forward to seeing you in Hauganes!
You'll find our menu at ektafiskur.is/menu