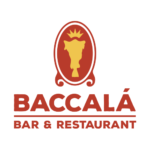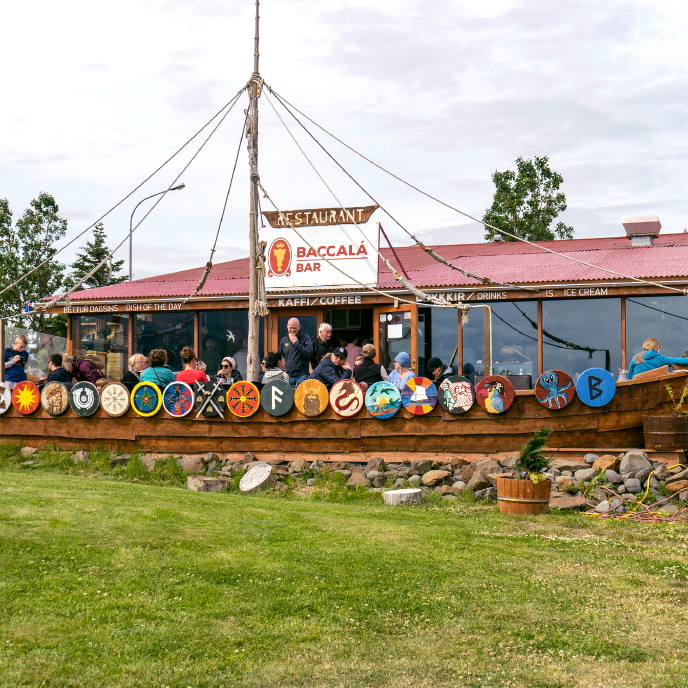 Welcome to our Baccalá Bar!
Baccalá bar is a restaurant in Hauganes on the west bank of Eyjafjordur bay, only 25 km from Akureyri and 12 km from Dalvík. A few years back we renovated an old building in our neighborhood and equipped it with a complete professional kitchen. We've extended it further to the south and built a porch with a Viking ship which has the most magnificent view of the Eyjafjordur bay – Our very own restaurant that has become very popular among locals and travelers alike!
Baccalá bar is run by Ektafiskur, a bacalao producer since 1940. In 1991 Ektafiskur was a pioneer in producing ready made dehydrated bacalao for icelandic kitchens and is widely available in restaurants in southern Europe as well. The restaurant serves fresh fish from the bay as well as their own produce; the renowned Ektafiskur bacalao salted codfish. One of the most popular dishes is the Captains favourite and Bacalao fish and chips.
We are closed as of September 5th but we will open for groups that book in advance via phone 620 1035.
Follow our Facebook page for more information about opening hours, menu, it's mostly in icelandic but send us a message if you have any questions.
The Hot Tubs on the black beach are open every day between 9:00-22:00.
During the winter season we are CLOSED except for groups, 20 persons or more, please contact us in advance.
At our restaurant you will find all kinds of great dishes, pizzas, burgers, steaks, salted codfish / bacalao, desserts and all kinds of drinks. Welcome to Baccalá bar!
Our phone no. is +354 620 1035. We look forward to seeing you in Hauganes!
You'll find our menu at ektafiskur.is/menu