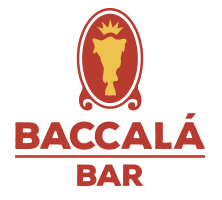 Welcome to our Baccalá Bar!
A few years back we renovated an old building in our neighborhood and equipped it with professional kitchen appliances. We use it to prepare meals for groups as well as serving cafeterias with cooked and frozen dishes. And so the next step with this house has been taken, we've extended it further to the south as well as building a porch with a magnificent view of the Eyjafjordur bay – and opening our very own restaurant where we will be serving delicious dishes with focus on, you guessed it, fish!
During summer season we are open every day from 10am to 10pm. We are CLOSED during wintertime with the exception of groups who book in advance through email: elvar@ektafiskur.is. Our phone no. is +354 466 1035. The menu offers the fish of the day along with coffee and appetizers. We look forward to seeing you in Hauganes!
Our Menu (click the image to enlarge)!